Janice Wong, National Museum of Singapore
After directing a Dining For Charity event, Asia In SA on 30th September 2016 whereby the Lord Mayor of Adelaide, Martin Haese went on the magnificent Adelaide Town Hall stage to create an edible art with Janice Wong, I promised myself I must visit this incredible young female chef's restaurant when I'm next in Singapore. In November 2016, I went with two local friends and can I say that every dish was magical to the eyes and the tastebuds.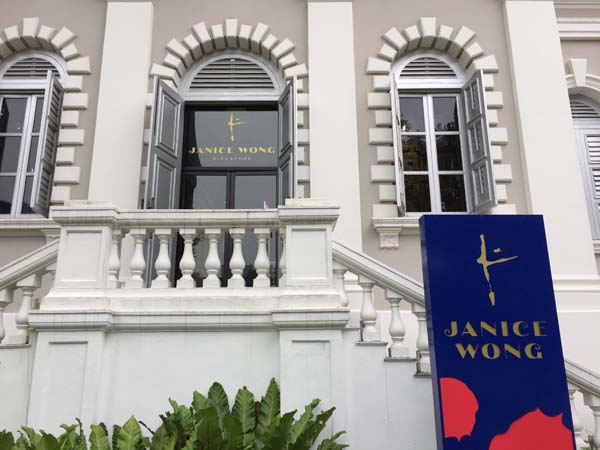 The lush greens and timeless fascade of the National Museum of Singapore building seem to be the perfect home for Janice Wong's creations. Her name stood bold at the entrance with the menu highlighting her exquisite savoury creations. Yes, the dessert queen is more than just about the sweets! Her artistic flair filled the interior, starting with a black welcome mat with her name printed in gold, stunning featured displays around the room made of happy colours accentuated against the calm industrial stone grey and wood foundation. This is minimalistic marries excitement!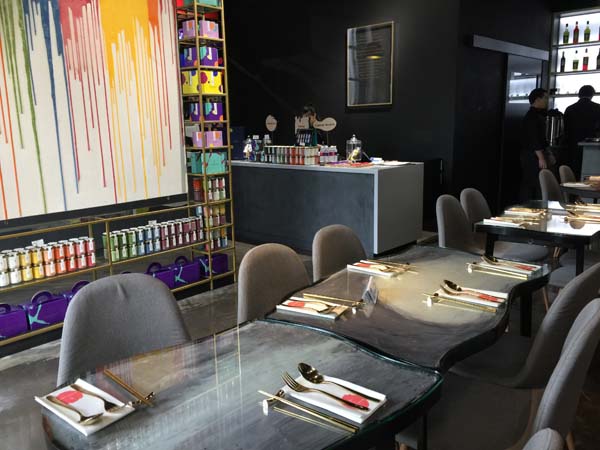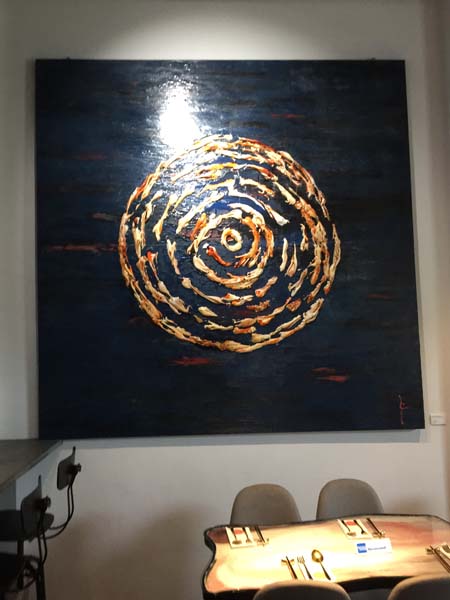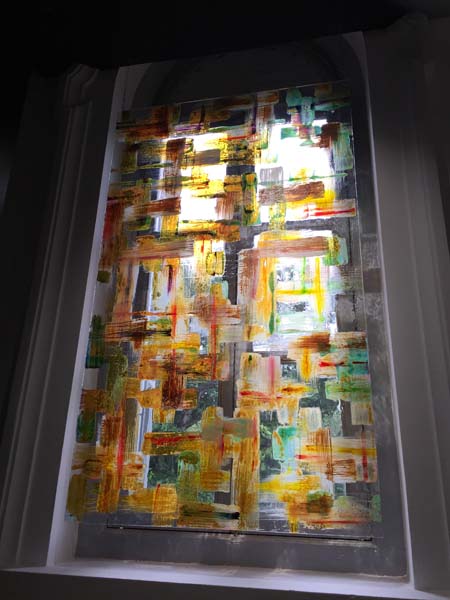 Here are some of the dishes we ordered plus a few new dishes for next season's menu. I wished I had all the Xiao Long Bao as we ordered the XLB Platter, each of the 4 pieces was a different flavour: Whiskey Pork, Foie Gras Pork Cherry, Shrimp Kombu, Truffle Cheese Chicken. I savoured the 4th flavour as I love truffle and I went to heaven! I was not expecting such sensational flavours, as in most cases, when the food looks too good, the taste is secondary.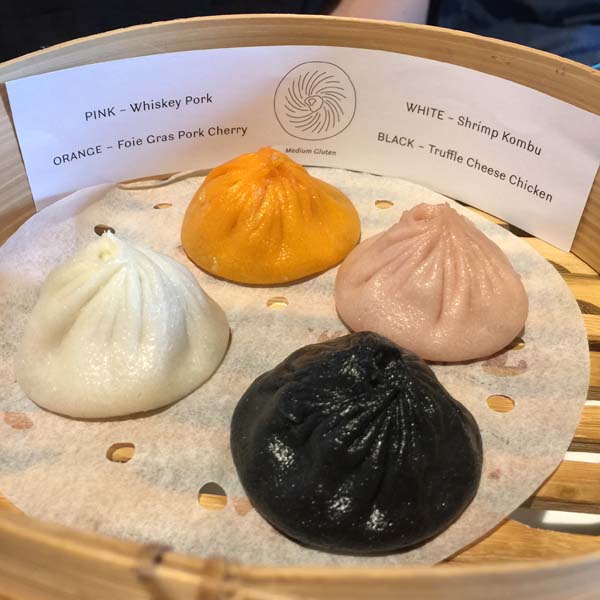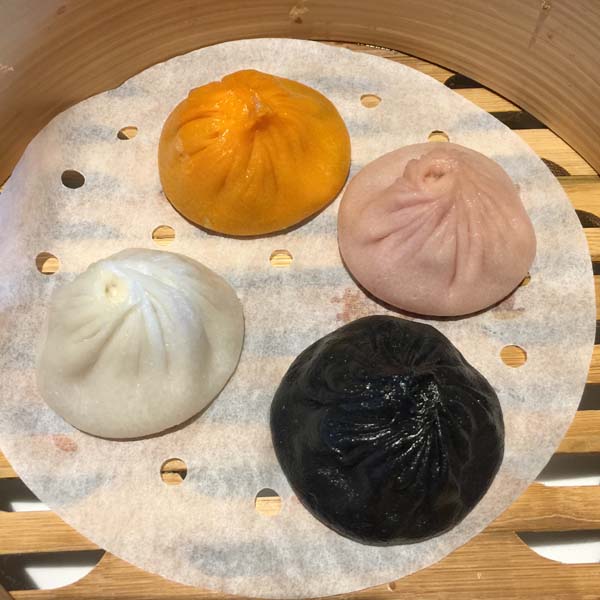 The Star Crystal Dumplings (scallops and prawns) were so beautifully made, I almost couldn't bear to eat it, it brought happiness to my eyes and then the texture of the skin and flavours within were delightful!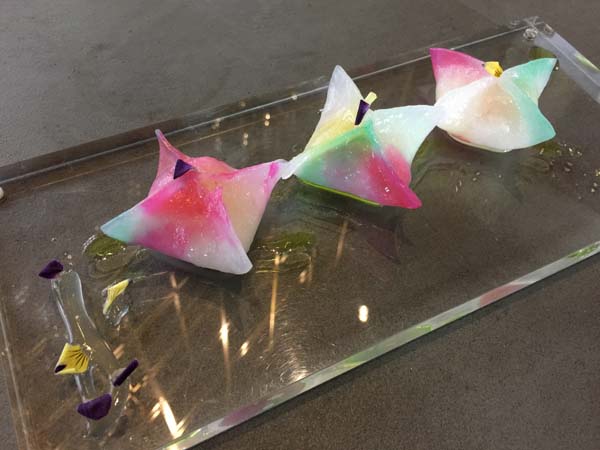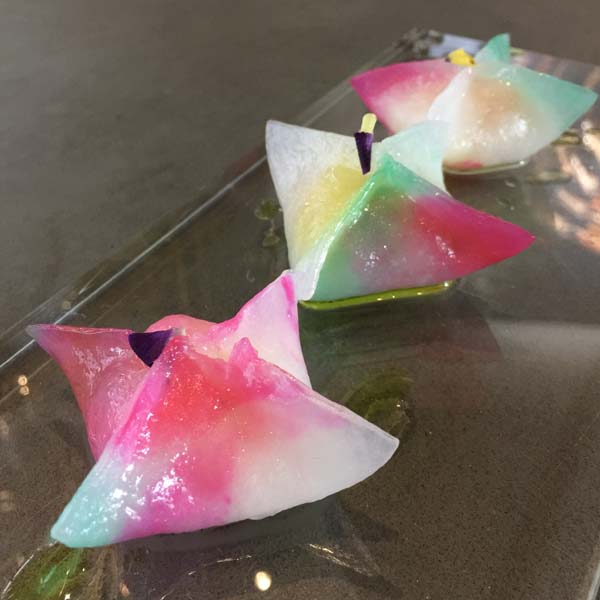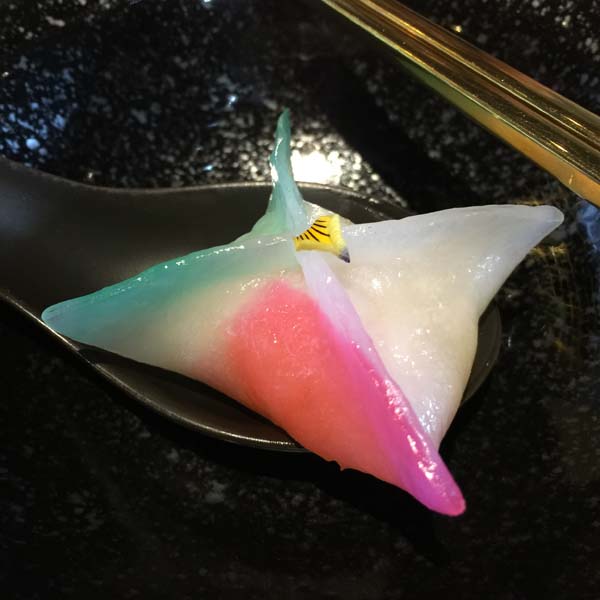 Next, we had the BBQ Candy Pork Buns – I felt like a kid again when it arrived! And the pork filling were perfectly matched with the satay sauce, it seriously lifted my perception of a pork bun.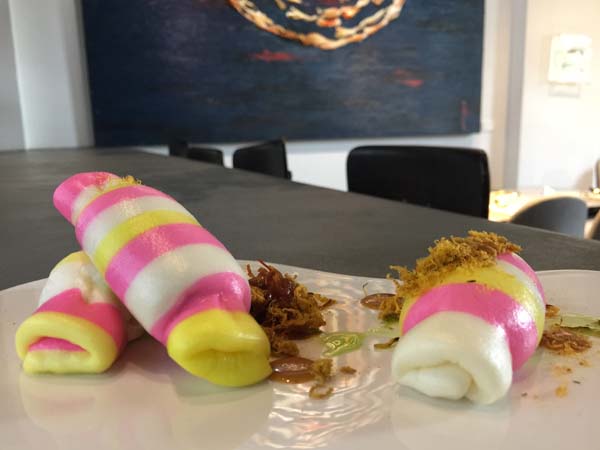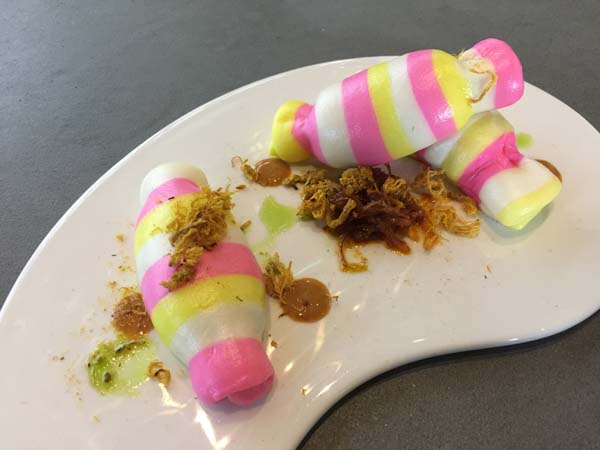 The the Mini Pots (Siew Mai) – just look at the photos, do I need to say more? Again, each was a different flavour, I had the Portobello Rosemary with the Caviar and I went silent!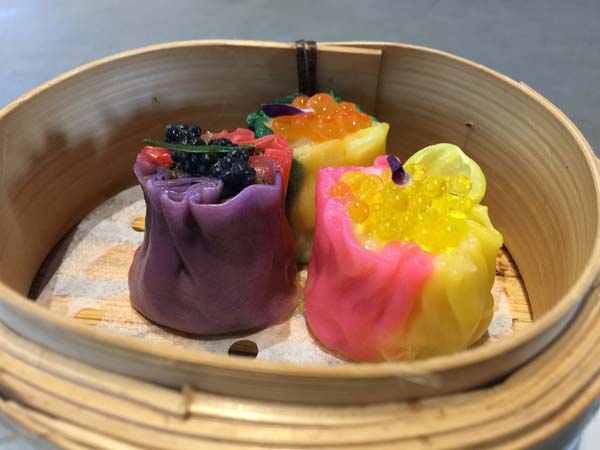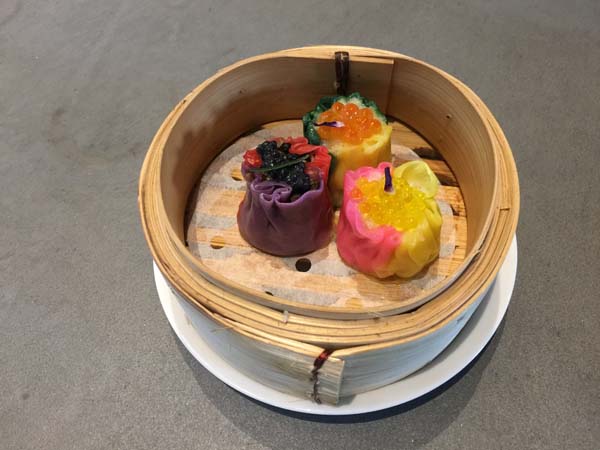 I must commend the vegetarian Portobello Mushroom Dumplings, the translucent skin is so perfect, the crunchy quinoa complimented it.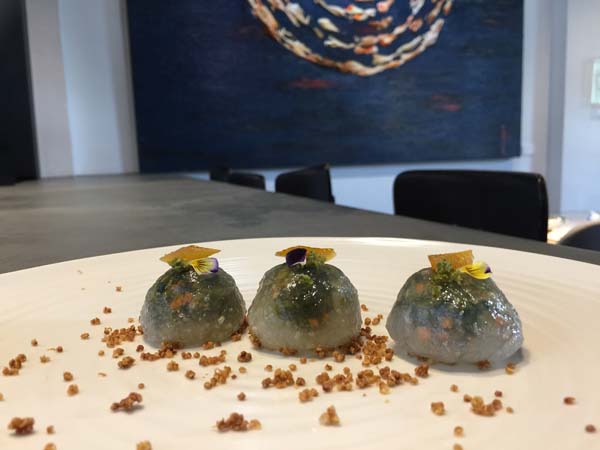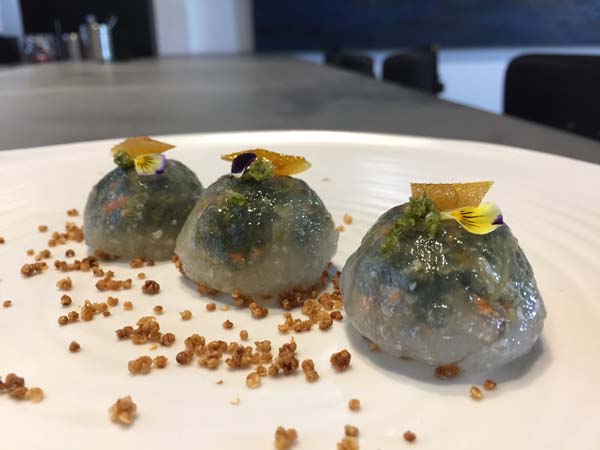 The Signature 5 platter had the Crispy Skin Potato Cured Pork which I took a bite of the pointy top first, and I stopped. The flavours were a surprise.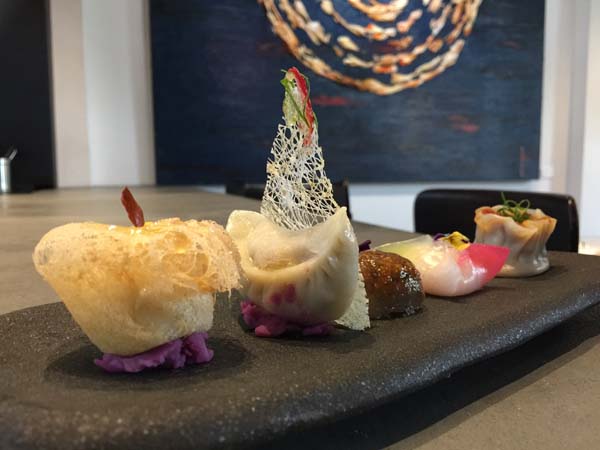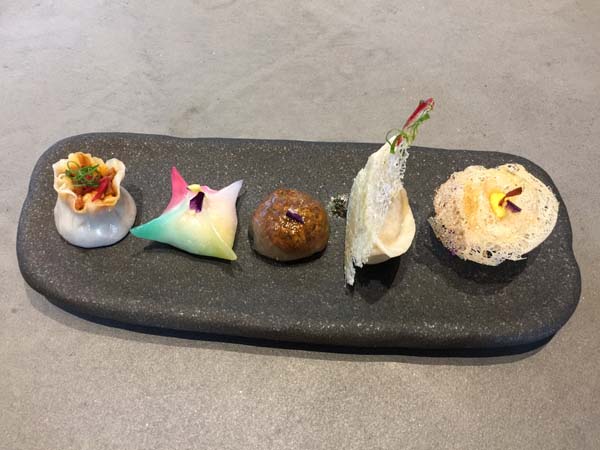 I now consider Janice Wong a master of noodles. The Scallop Somen was unforgettable, it was perfected with salty egg yolk sauce, seared scallops, ebi and fish roe – I can have this dish every day.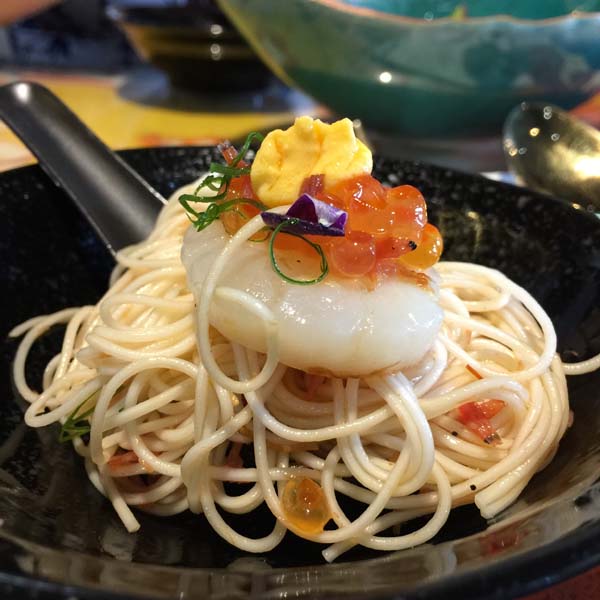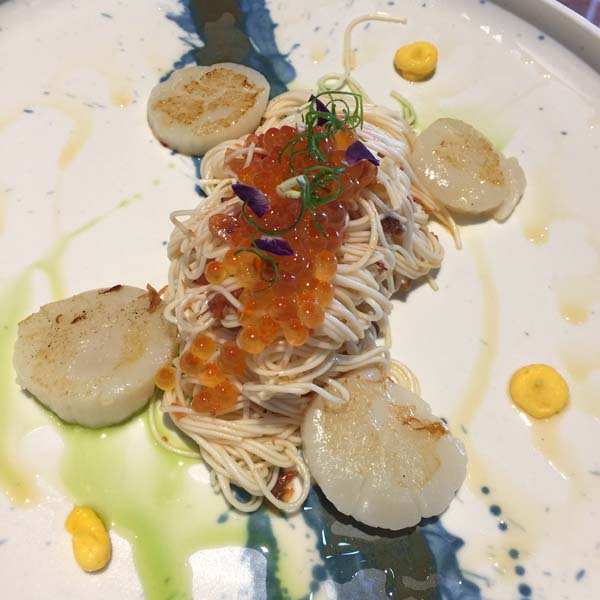 The Crispy Charcoal Nest was an experience, its black noodles soaked in collagen broth, topped with pork belly was heavenly, and the mushroom poem paper made the dish so unique, even a low-carb foodie like me can't stop savouring every bit!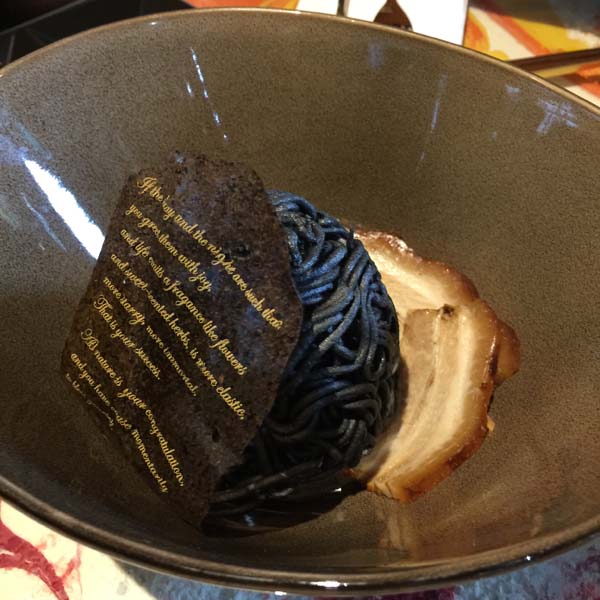 We had another plate of sexy black dumplings that was not on the menu and I couldn't remember its name but I was once again sent to heaven.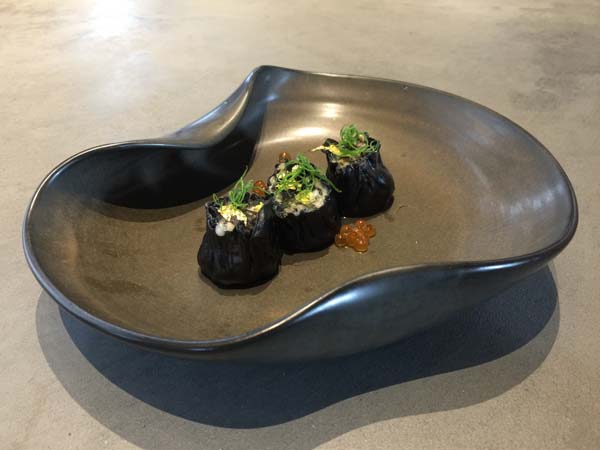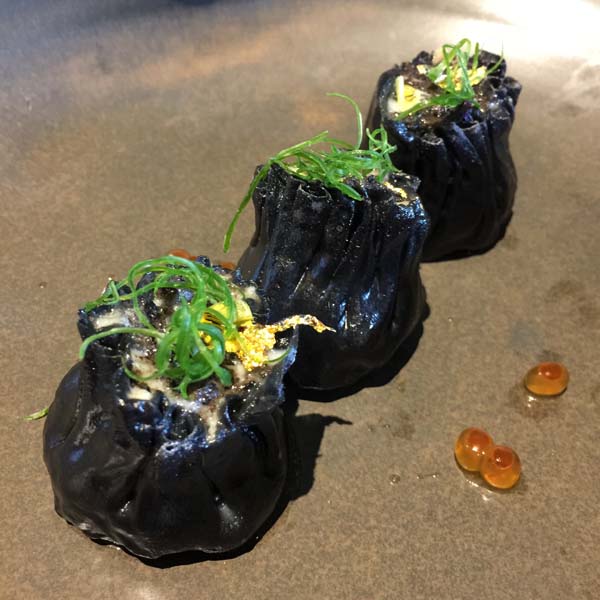 For desserts, I ordered one that I have not had during Janice's 2016 events in Australia – the Cacao Forest was encased in a massive FAIRY FLOSS – Until it all melted into a pool of syrup that lifted the stunning berry flavours, miso, creme de cacao lique and vanilla whiskey icecream, together they were a perfect match for the luxurious Earl Grey Bergamot Chocolate Mousse.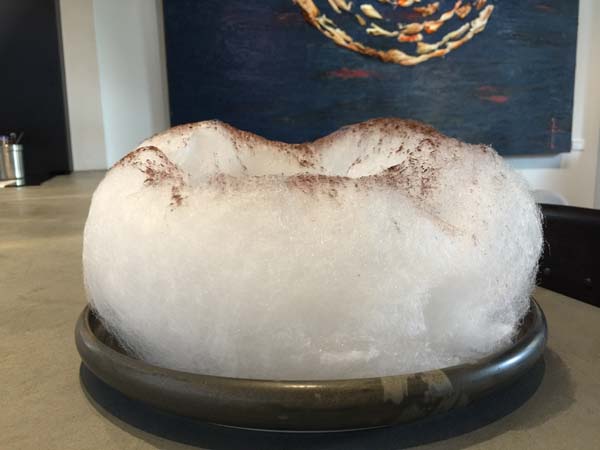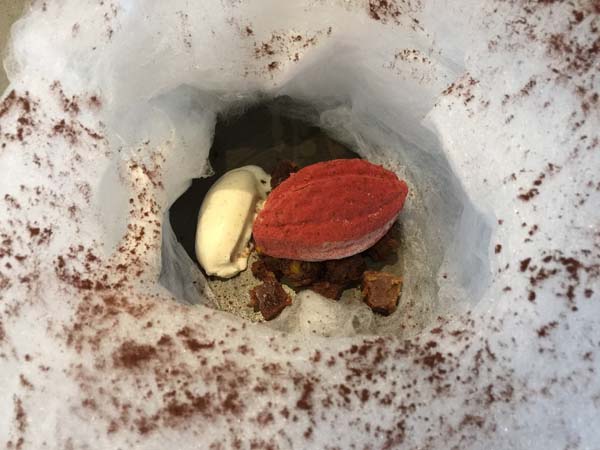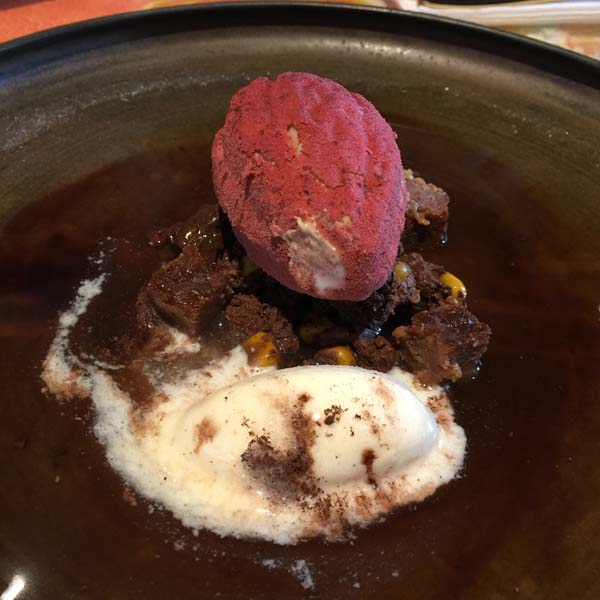 We also had the Cassis Plume, as featured on Masterchef Australia earlier season.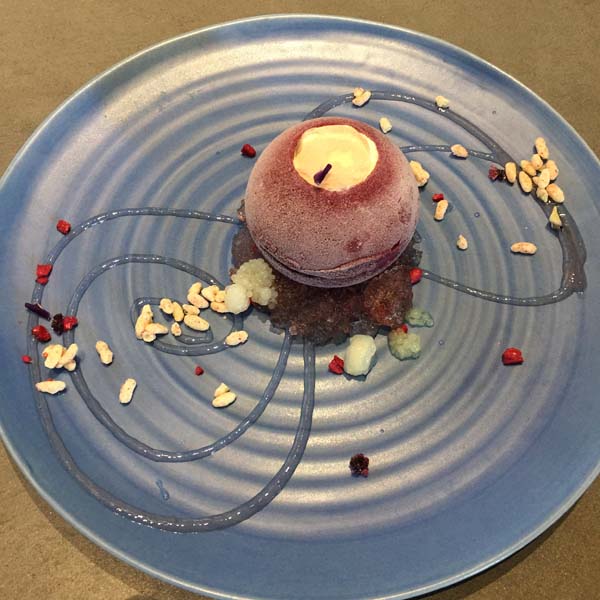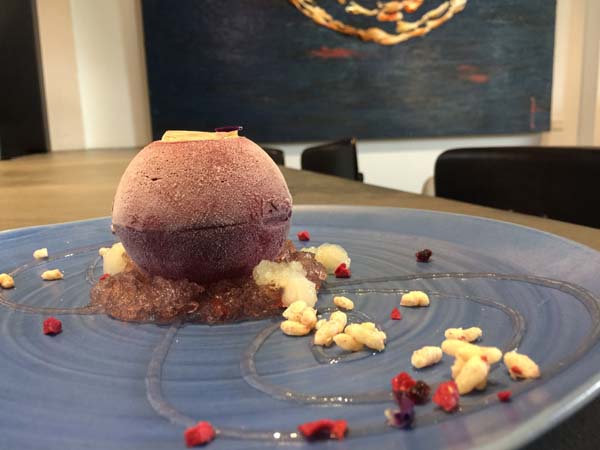 My friend claimed the blood orange sorbet as the No.1 in Singapore.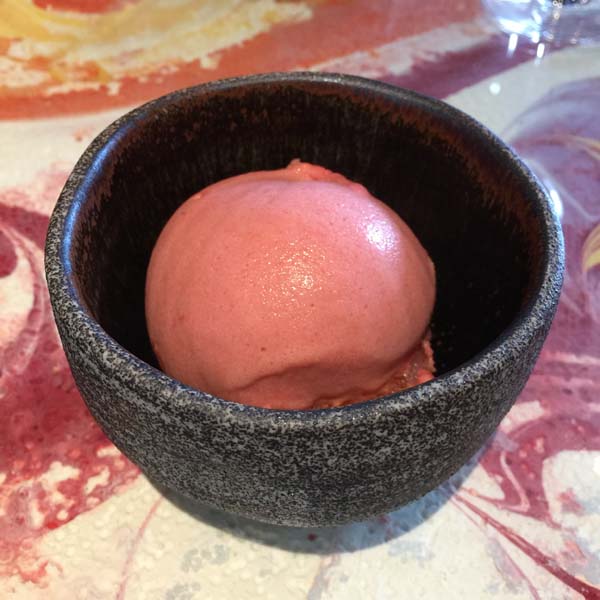 If you've not had the Bak Kwa Chocolates, it's something to add to your bucket list, it's an adventure in your mouth!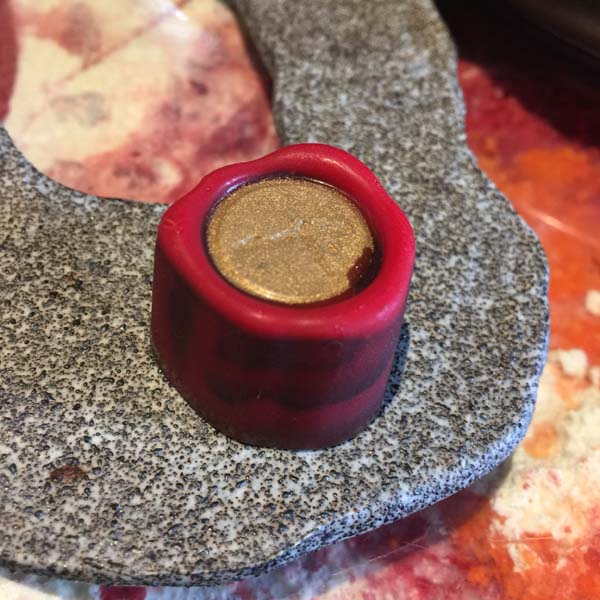 Lastly, we had the most delicious mochis I have ever had! They were so soft, not too sweet, elegant flavours, totally divine!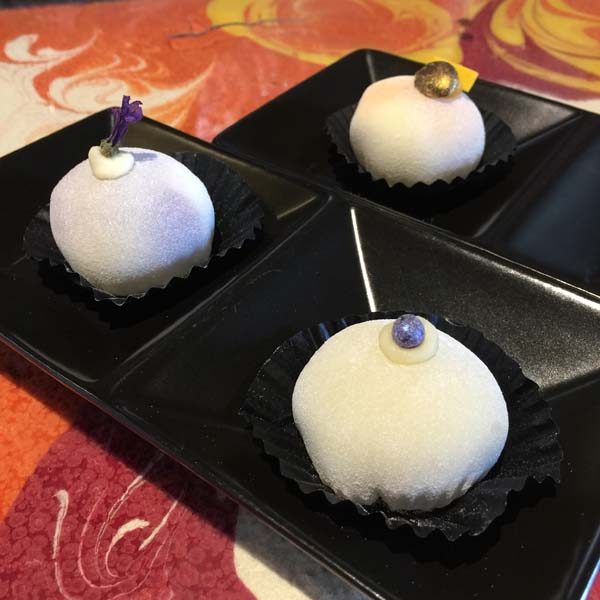 I cannot comment on the exciting wine list due to a temporary non-alcohol dietary, but the bar is definitely one that I will visit in my next trip! I left with two boxes of marshmallow art, they travelled perfectly from Singapore back to Melbourne – winner!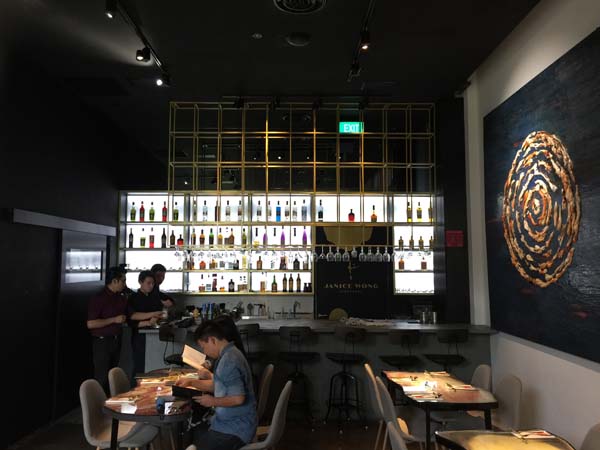 What an experience that got us literally rolling out the restaurant in much delightfulness after 3 hours of continuous savouring dish after dish, creation after creation. My verdict? Janice Wong is currently No.1 on my list, worldwide.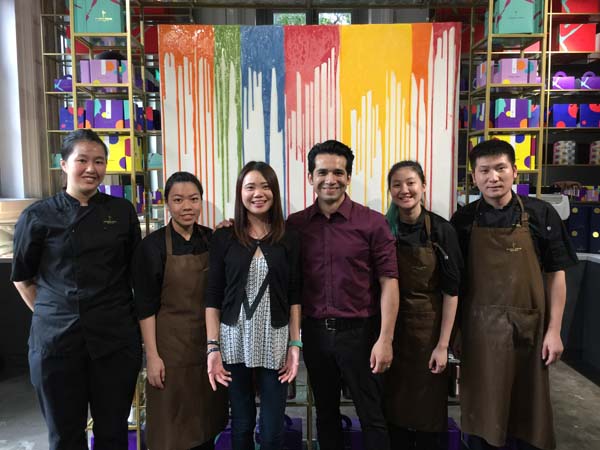 Make sure to book your table ahead, they have very limited seatings!